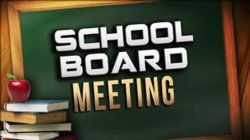 What

KISD Public Hearing Notice (TAPR) & Regular Board Meeting

When

2/9/2021, 5:00 PM

–

9:00 PM

Where

KISD Board Room in KISD Administration Building
A Public Hearing will be held in conjunction with the regularly scheduled Kingsville ISD board meeting at 5:00 PM on February 9, 2021. The Public Hearing will be to present and discuss the Texas Academic Performance Report (TAPR). Data will be shared from the 2019-2020 State of Texas Assessment of Academic Readiness (STAAR), End of Course (EOC) test, graduation rates, and other district indicators.